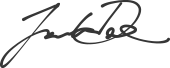 What is Gowalla? We'll tell ya.
There is a great web site/service that you've probably never heard of called GoWalla.  GoWalla is a location service similar to Facebook Places and FourSquare…but yet very different.  They have an app for all the major devices (iPhone, Android, BlackBerry and even Palm).  Their mobile app allows you to "check in" when you visit a location that uses their service.  When you check in you might get a coupon and you can choose whether or not you want to share your check in with Facebook or Twitter.  This sharing is especially handy if you're out with friends.  Any location/place (which is a business) can use the Gowalla service, for free, and take advantage of everything is has to offer.
Probably the most unique, innovative and attractive (in my opinion) feature of GoWalla is their trips feature.  You can create a trip for private or public use and then place the locations (or spots as Gowalla calls them) on the trip.  This is really handy, at this year's South by Southwest conference there were many parties after the show each day, people logged on to Gowalla and found all the parties using the trips that people created and then shared publicly on Twitter.  Pretty cool huh?
GoWalla isn't big here in our home market of the Quad Cities but its growing rapidly and I think it has a lot of possiblities.
Happy Webbing.