Hire A Pro
By evading freelance designers or general media marketing companies you'll save yourself and your company countless hours and imminent heartache.  We know, we know, we all have a cousin, or a neighbor who claims to be a budding designer and is willing to take on a project for cheap or free!  As enticing as it may be, you could potentially be getting yourself into a sticky situation.
It's Just Missing Something
Or — you may have a breathtaking website, but the traffic is stagnant.  Sometimes, just a few simple changes can improve your page's ranking overnight.  Perhaps your website is ranked on the first two pages of Google, but visitors only stay a few seconds before quickly bouncing somewhere else, without buying anything or contacting you.  You deserve better, so go out and get it!  A thorough SEO evaluation performed by a trusted, professional web design team will reveal the holes in your current SEO campaigns AND fix any technical issues they come across in the process.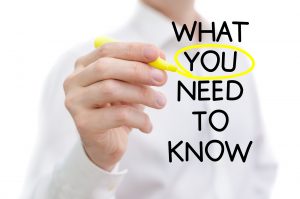 Hiring One of Those Giant Website Firms
If you look around online, you'll come across many of these larger, generic looking marketing and design firms who "do it all" and claim to give you a custom website.  Here's the ugly truth…
These website design firms are selling you a template, where they just adjust the colors, fonts and photos.  The "actual" designer is probably someone overseas whom you'll never talk to once and the site itself will probably look like everyone else's.  Worst of all, after all the up-sells they give you for added pages, email accounts, a CMS, contact forms, photo editing, and all the other stuff, you'll probably end up paying way more than the initial advertised price.
Not Well Versed in SEO & Social Media
There's no point in having a great website if no one goes to it.  We've heard so many people upset with having spent a ton of money on a web site, only to have barely anyone visit.
Companies that take shortcuts with SEO often suffer.  There are still freelance designers and general media marketing companies that make slick promises and get results by using illegal, unethical "black hat" SEO tactics.  They use methods like keyword stuffing, link farming, spam-commenting and adding invisible text to pages.  Black hat SEO may work briefly, but ultimately, your site will be blacklisted — probably long after you've already paid your SEO company and parted ways!
Your Best Source of Traffic
The two best sources of traffic you'll have to your site are through people you know, which is Social Media, and via Google, which is SEO.  SEO is Search Engine Optimization and has to do with how people find you in (free) Google search results.  Social Media includes such sites as Facebook, Twitter, Instagram, Pinterest, YouTube and Yelp where people gather together and share experiences and likes together through word of mouth, photos and videos.
It's key to work with a website designer and content writer who have a firm grasp in SEO and Social Media, and develops a strategy to integrate them both into your site from the beginning.  Be sure to find a professional web site company who will help you integrate Social Media and SEO into your overall web site design and online marketing plan.
Contact QC Total Tech today to learn more or visit: https://www.qctotaltech.com/our-services/