Drones for Real Estate
Using aerial photography and video offers a whole new way to show off sprawling properties!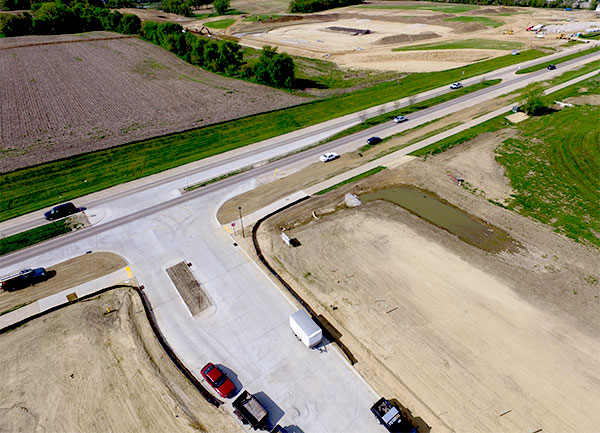 Drones for Real Estate
For most real estate agents and home builders, marketing with aerial photography or video has been considered an extravagance reserved only for top-dollar properties and sprawling, luxury homes.  However, with greater accessibility, drone photography and video services are shaping up to be the next evolution of transformative real estate marketing solutions.
Visualize It
If there is one universal truth about home buyers, it's that they are terrible at visualizing space.  Most listing photography does little to help this.  For example, say your listing is on 5 acres, but 80% of it is obscured by trees and hills.  The "traditional" photo on your listing makes it look tiny.  With a drone shot, you have the potential to capture the entire lot in one picture to show them just how amazing it really is.
Showcase the Best Features
Prospective homebuyers tend to have a lot of basic questions about the neighborhood.  Are homes well-maintained?  Is the property close to busy roads?  Are there steep hills that will be dangerous in the winter?  Are there sidewalks?  Before connecting with a real estate agent, prospective homebuyers are relying on outdated Street View in Google Maps, which is usually 4-6 years old, to answer these questions, when they could be watching your drone video as it highlights all the best features of the neighborhood.
In an increasingly competitive market, video and photographs from a drone will offer that unique approach for differentiating your business from the competition.  Drones give us more depth and dimension than standard street level photography.  They allow us to tell a story and increase the emotional connection to the prospect.
QC Total Tech Drone Services
At QC Total Tech, our drone video & photo services make it possible to capture shots from an aerial perspective in 4K resolution.  Contact us today to learn more doubt our Drone Services or CLICK HERE.