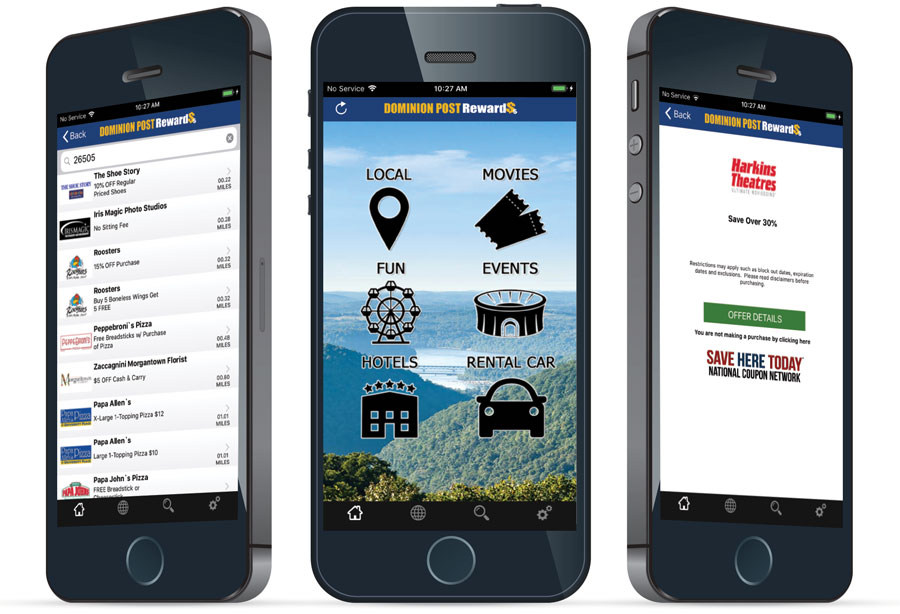 DPost Rewards Overhaul
We recently performed a major update to an app we built for subscribers of West Virginia's Dominion Post newspaper.   The DPost Rewards app is designed for subscribers to receive deals from local and national businesses, participate in contests and increase overall customer loyalty.   The new app features a faster sync, improved layouts, updates for compatibility with iPhone X series phones, and a slough of other layout updates.
DPost Rewards is available for subscribers of the Dominion Post newspaper with Android or iOS devices.