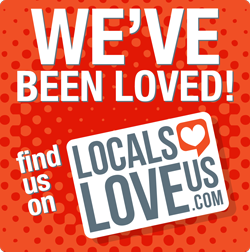 Locals are Loving QC Total Tech
QC Total Tech is honored to be chosen by the locals of the Quad Cities via "Locals Love Us" in Website Development for 2016.  It is very pleasing to know that locals do, in fact, love us.  After all …  we're locals, too!
Our pride in work well done is an effective reward, as is satisfying others so well that they take the time to vote for us, elevating our work from a good job to an impressive career and passion.
If we don't get others closer to where they want to be, we will loose clients in a hurry.  As it is, our clients' success is our own and we find after over a decade we are quite successful and still growing.
We live in a community made up of people who do not settle for less than the best from themselves and those they associate and work with.  We're thankful each day that our particular industry renders us the privilege of meeting and working with the people and businesses that do the most to shape a better tomorrow for all in the Quad Cities.
Thanks to everyone who has already voted and those who haven't please visit LocalsLoveUs.com and vote QC Total Tech best in "Website Development"! Voting ends September 30th, 2016