Why Is My DIY Site So Slow?
The experience your potential customers have while browsing your website can make or break their decision to invest in your product or services.  These days, people want information, and they want it fast.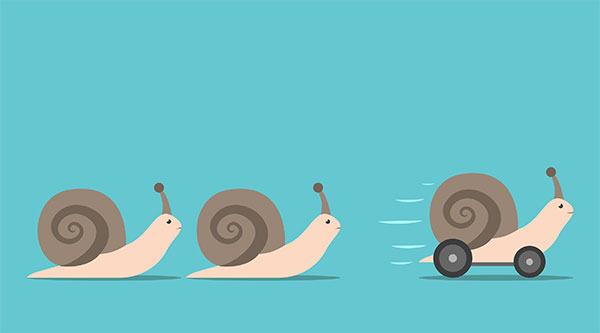 Website Performance
If your website is your main source of revenue, then it makes sense to pay for the best hosting you can get, because it's going to have a direct impact on how much money your business makes.
What Causes This Poor Performance?
There are a few things that are taken into consideration for slow website performance.  Web servers are the first thing you should take a look at.  Even if a DIY site builder has powerful servers, you also need to consider that your site is one of many hosted by their servers.
You Get What You Pay For!
Hosting servers are the base for everything you do!  From your Google ranking to your loading speed, it's all tied in to the quality of the servers.
Here at QC Total Tech, websites hosted on our platform can handle thousands of visitors at once AND have rock solid reliability.  For a FREE site evaluation call us at 563-823-1114 or visit: https://www.qctotaltech.com/free-web-site-and-online-marketing-evaluation/